Hi I'm Eli! Welcome to my workshop!
Are you a new cosplayer just getting started on your journey? Or have you been crafting for years and want to up your game? Either way you'll find something new to learn here. I'm here to help teach you new and exciting techniques for your next cosplay project. Just starting out? No worries as I also teach the very basics of sewing and cosplay crafting. Cosplay doesn't need to be perfect as long as you are happy and having fun!
Nice to meet you, I'm Eli! I've been cosplaying for over 10 years and have been loving every moment of it. Throughout the years I have attended countless conventions, competed in many contests – taking home awards for craftsmanship and performance, and have volunteered as a promotional ambassador for big name companies such as Viz Media, Aniplex and Pony Canyon. I have my bachelors in Theater Arts where I specialized in costume design and creation. I've participated in many stage productions as both a costume creator and actress. I want to share my knowledge and passion with you and help you become the best cosplayer you can be!
Okay but who am I really? I am a huge nerd who loves nothing more than Idols and Magical Girls! My favorite idol group is Aqours and they inspire me to the best person I can be. I think alpacas are the cutest thing ever created and cry when ever I see one. Oh yeah! I also cry very easily – usually happy tears! My favorite color is pink and I wish I had the courage to dye my hair that color. I've been vegetarian nearly my whole life and my favorite food is rice. You can usually find me dancing around the house to Taylor Swift or my favorite playlist 'Girl Groups to make you Work It'.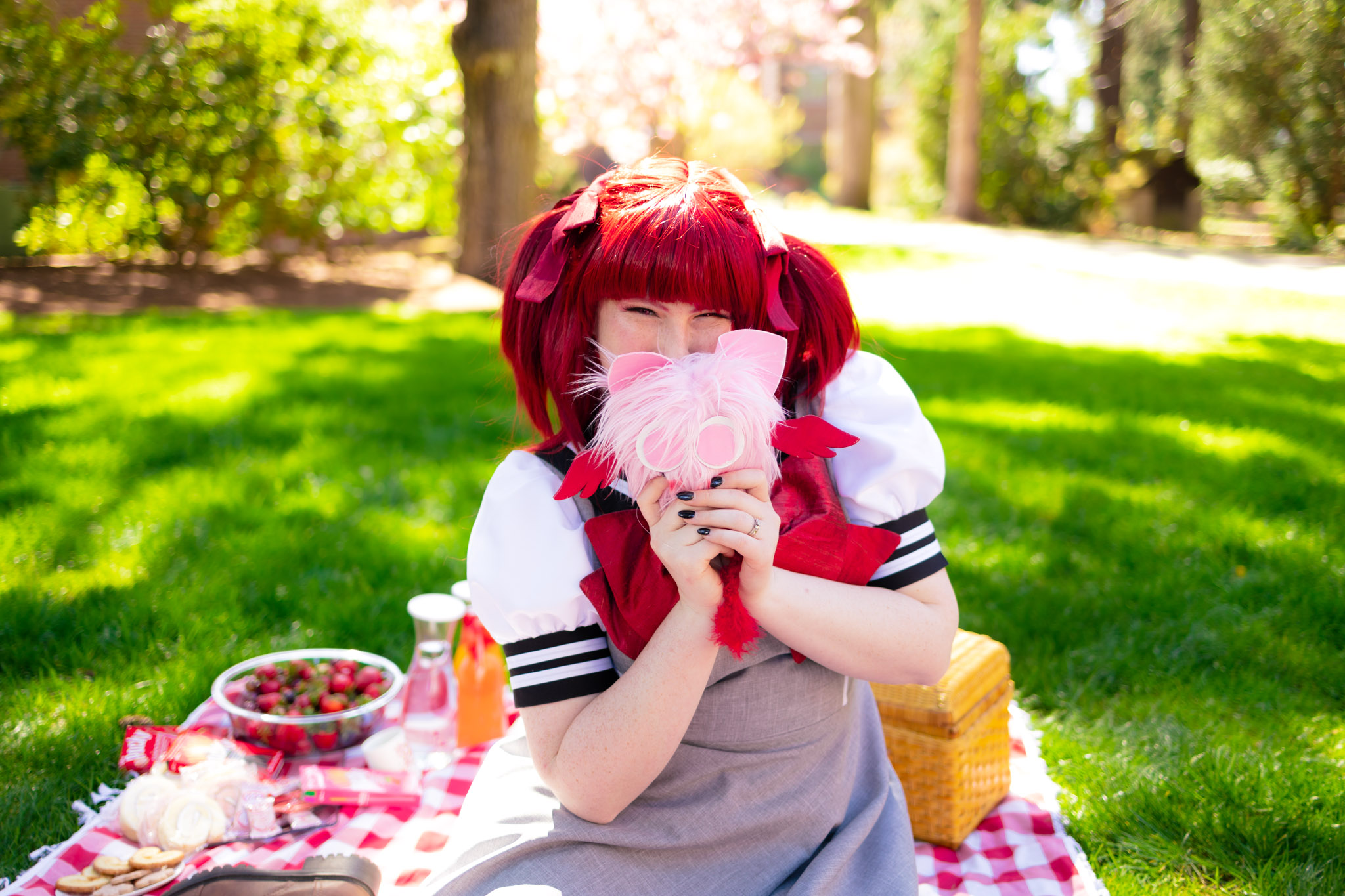 If you've made it this far I'm hoping you'll want to stick around. Right below is a form to add yourself to my mailing list! Every once and a while I will be sending out an email with the latest happenings!
I'm so excited to start creating with you! Until then Keep Sewing, Stay Positive and Have Fun!