If you're a fan of idol anime it's no doubt that you've heard of Revue Starlight. This series aired in the Summer 2018 season with 12 beautiful and intriguing episodes. The story follows Karen Aijou and 8 of her classmates at the Seisho Music Academy as they battle their way to being Top Star! Who will win the fight? Read on to see why I suggest watching Revue Starlight!
The 9 characters of Revue Starlight are training to become Top Star – or the lead actress – in their school's production of Starlight. The characters participate in rigorous training exercises throughout the day but when sun sets they are called to mysterious 'auditions' where they must fight with literal weapons in one on one duels with the other actresses. As we continue through the story we learn more about each girl, her motivations and her destiny as top star.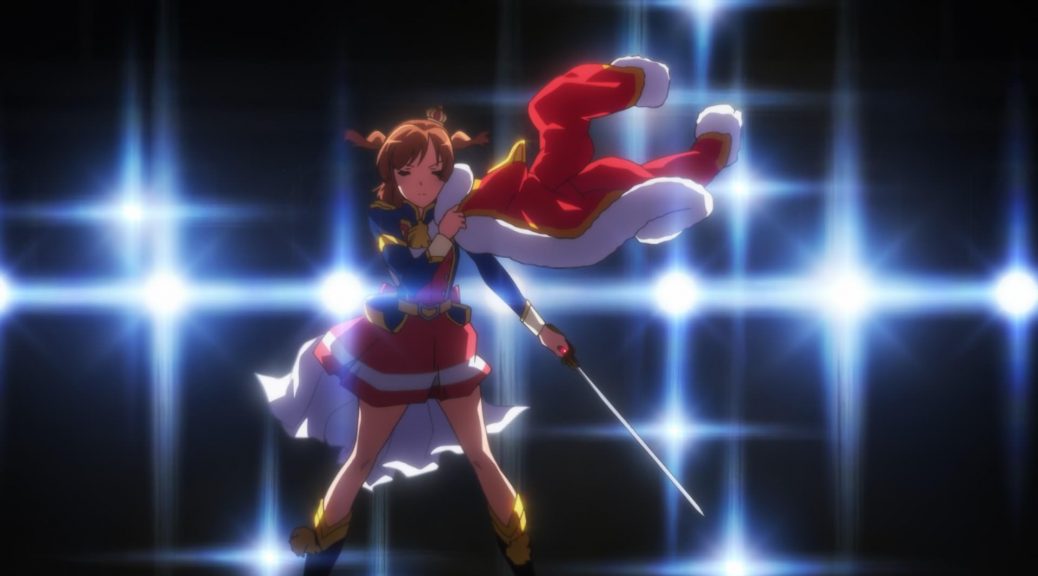 It's hard to generalize Revue Starlight and even harder to relate it other series. The best way I've found to describe it is to say that it's a mix of Love Live School Idol Project, Revolutionary Girl Utena and Puella Magi Madoka Magica. Still not sold? Here my 5 favorite things about Revue Starlight. While I'll try to steer clear of major spoilers, please be warned that there will be some spoilers below!
It's a bit weird.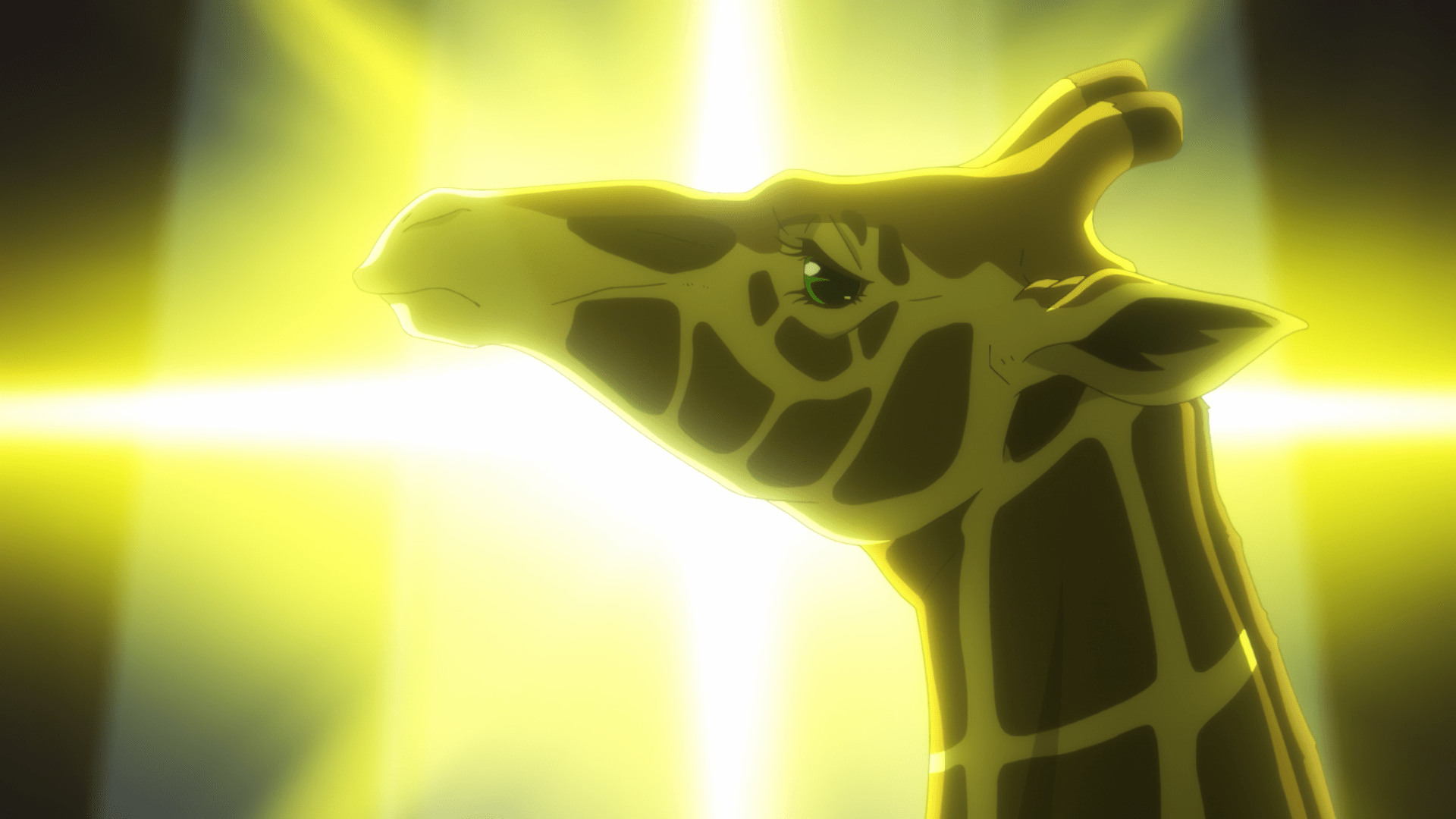 Secret and dangerous auditions? A giant talking giraffe? Time Travel? This show has it all. Even if you just watch it for the 'WTF' factor you'll be happily pleased!
Revue Starlight begins like your average slice of life idol show – the lead is continuously late to class, the characters all practice and eat lunch together, your mysterious transfer student arrives – the usual. However before the end of the first episode Karen stumbles upon a magical elevator that transports her to a secret stage where a giant giraffe is hosting auditions. Yup, you read that right. A GIANT GIRAFFE is hosting auditions! While I had expected some sort of musical number or dance sequence I was not prepared for these 'secret auditions'. Cue the magical girl transformation followed by a literal sword fight. Weird, right? While I had already planned to continue watching this show the giant giraffe really sold me. Who is he? Why is he here? Why can he talk??
It's a multimedia project.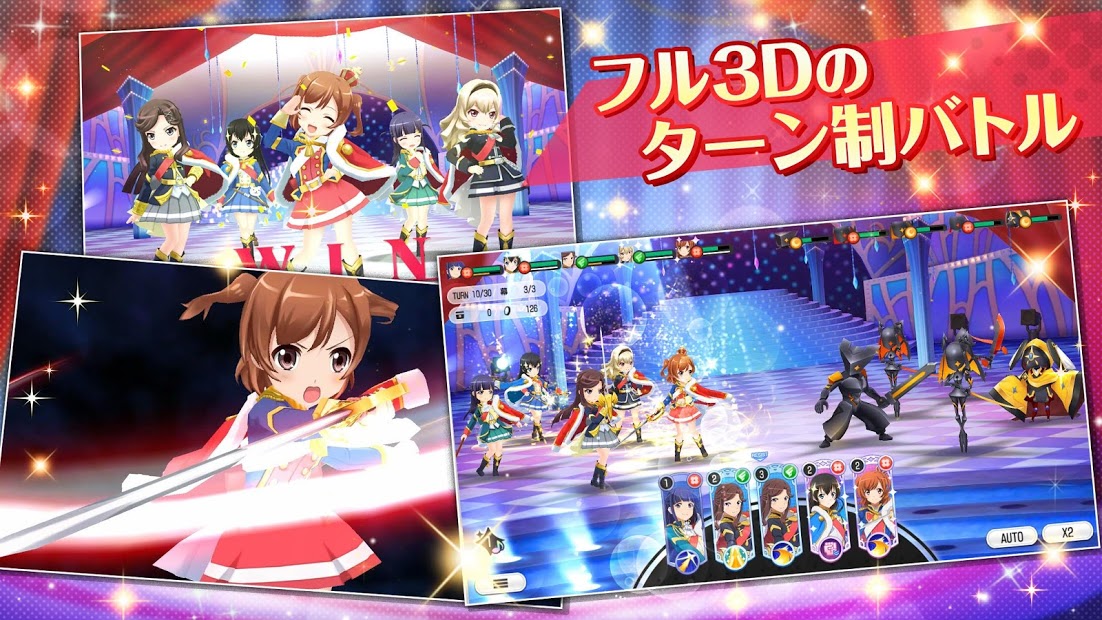 Revue Starlight features not only a 12 episode anime but also 2 stage plays, a manga and a mobile game! All of these projects feature the same 9 characters and are played by the same seiyuu throughout the project. The musical has been so successful in Japan than it has already received a sequel and two revivals! These musicals feature a very unique format – the first half of the show is a traditional musical with acting and musical numbers interspersed, the second half of the show is more similar to a live performance by idols featuring many musical numbers as well as some talk and game show elements.
While most mobile games based around idols are tap tap games focused on the musical element – Revue Starlight Re:Live focuses on the secret auditions where the girls must literally fight with weapons! It's a very adventurous and fun game. I love that the girls look cute and get different outfits while participating in these fights! If you'd like to see some game play I recently reviewed this game on my YouTube channel – take a look! One thing to note is that this game is region locked so in order to play you will need to have a VPN.
It has beautiful songs.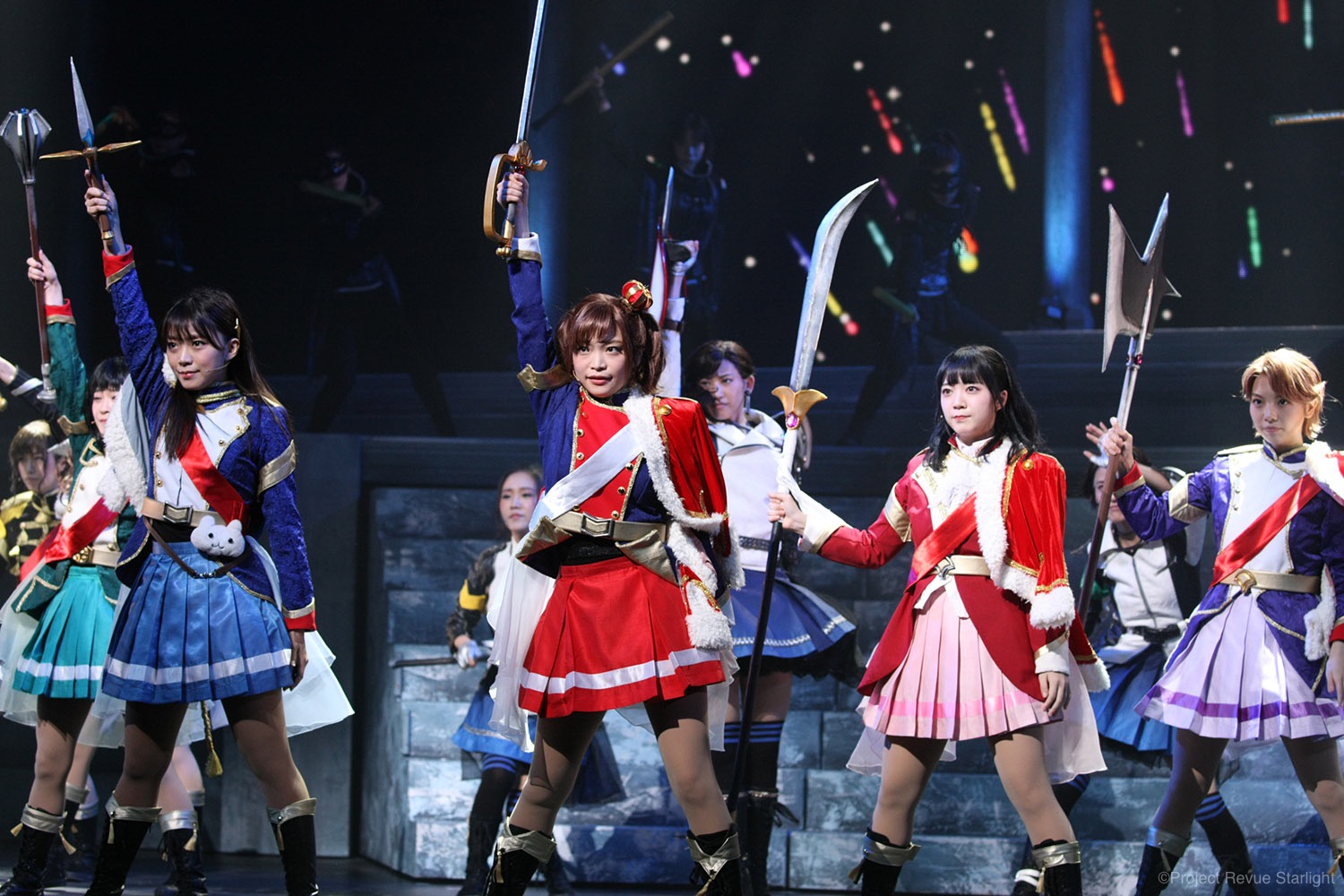 The very nature of this project leads way to a very interesting mix of music! The group's songs range from the expected happy idol numbers to more orchestral and theater inspired songs. The group has released their albums on Spotify so be sure to give them a listen! If you're into idol music check out Kirameki no Arika. If you enjoy musical theater listen to Yoroshiku Kuku Gumi (this song is best listened to with a translation in hand as it is kinda like a character intro song).As a life long fan of musicals and idols I've had Revue Starlight's albums on repeat since the anime began airing – my personal favorite is Butai Shojou Kokoe.
While most of the group's songs are released on Spotify the stage show features even more songs and many that are more theatrical and story related than their albums. However I do not believe these have been released in CD format so be sure to purchase a copy of the live if you are interested in those numbers!
It's a great critique of Japanese theater.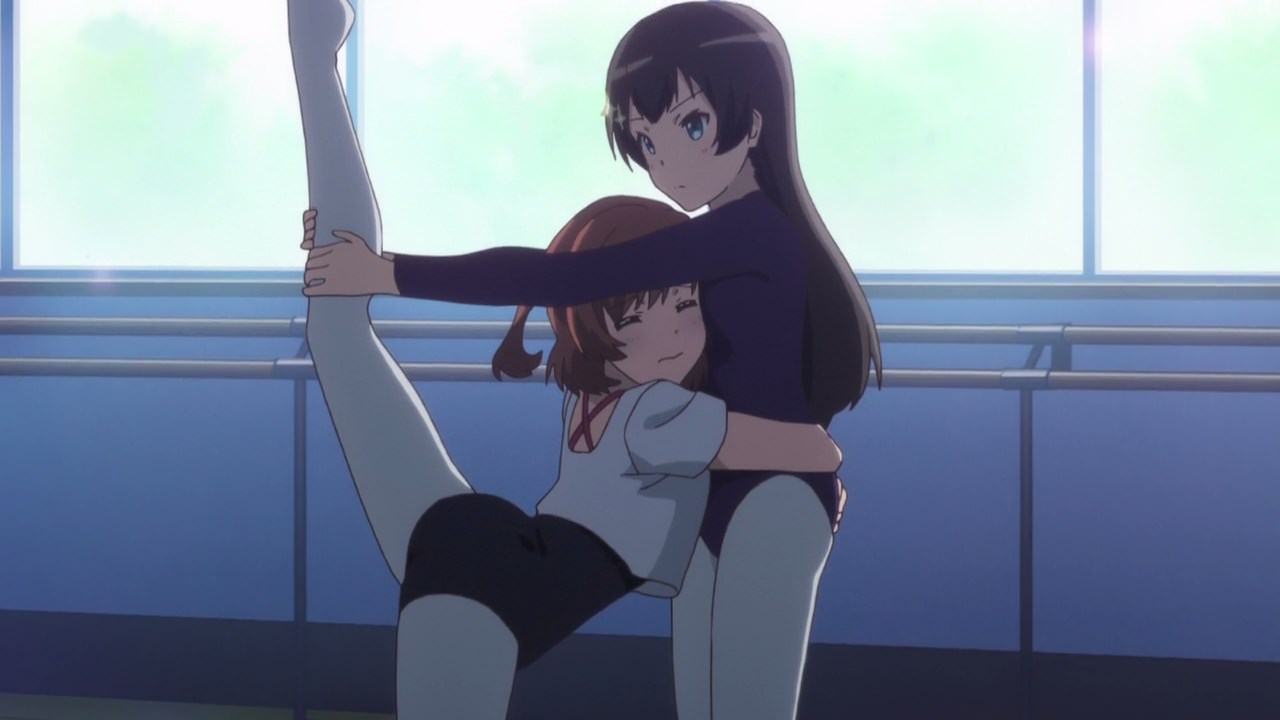 Quite frankly I am not the most versed in Japanese Theater, but I know enough to recognize the basics. A major style of Japanese Theater is Takarazuka – in this style you have troops of women who perform many shows a season. In these groups every actress is vying to take the role of Top Star (Yes the exact same title our girls in Revue Starlight are fighting for), this is the highest rank you can achieve in Takarazuka. The specifications for Top Star are very exact and once you achieve that position there is no where higher to go – so many actresses then retire. Throughout Revue Starlight we can see the stress and strain that these characters are under as they fight for Top Star – which appears to be the only respected position in the troop. This show also is critiquing the harsh requirements to be Top Star – notably we can see that some of our girls from Revue Starlight could never take this role no matter how hard they work based on things out of their control such as height and appearance.
Like I said I am not the most well versed in Takarazuka however Andrea Ritsu has created a wonderful series showing the similarities between Takarazuka and Revue Starlight. If you're interested in Theater or simply want to know more about Revue Starlight and it's inspirations check out this series to learn more!
There's a character for everyone.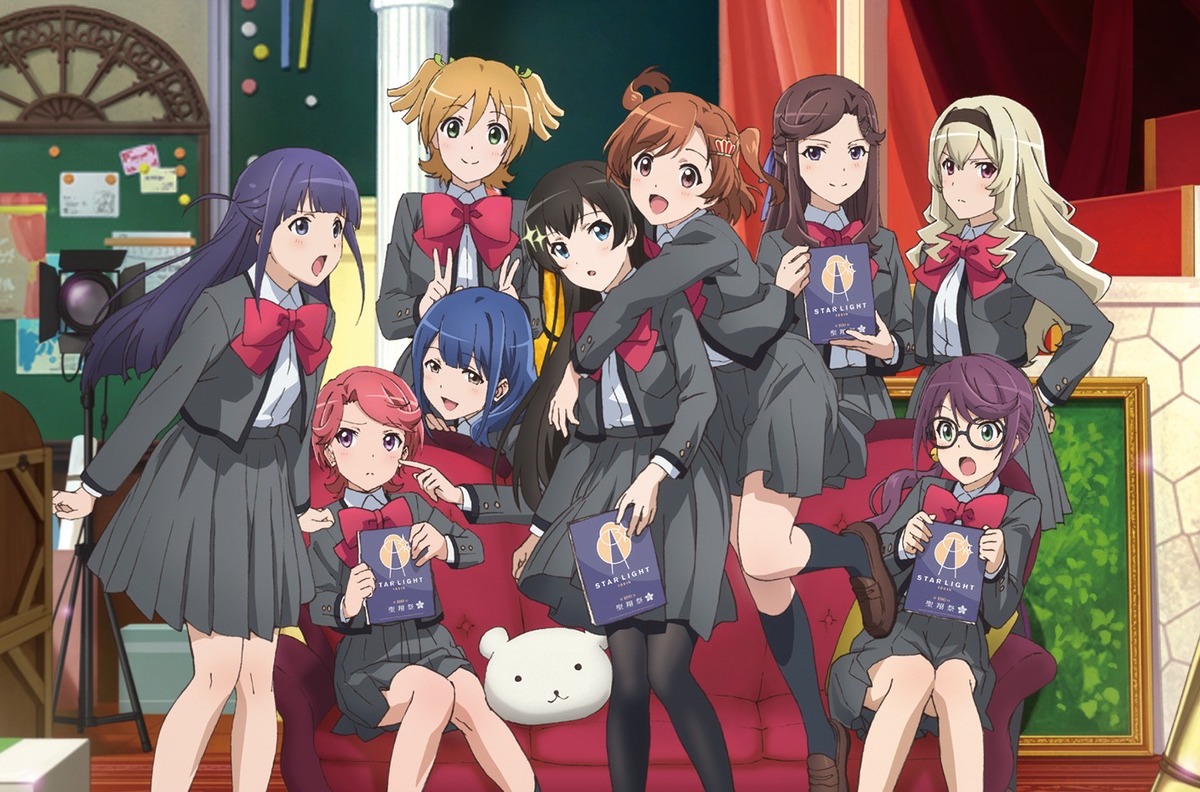 The cast of Revue Starlight is so varied and has an amazing range of characters. You have the classic "genki" character in Karen, the misunderstood transfer student Hikari, the shy yet protective Mahiru, the talented Maya and so many more types to choose from. Without a doubt there is at least one character for everyone to relate to in some way or another. Throughout the series these characters are given even more depth than their simple stereotypes. Seeing their struggles only makes them that more relatable! Personally I see most of myself in Mahiru who would do literally anything for her best friend.
Revue Starlight is just weird enough to keep you watching as it develops honest and relatable characters that keep you invested in the show as you're taught about the struggles of stage actresses (and bonus points for cannonly lesbian relationships that are real and not sexualized in any way). There's so much in universe material to keep you entertained after finishing the main series and it has wonderful music to boot.
While Revue Starlight might not be for everyone I hope that you give it a try! The cast and crew have worked so hard to produce such an amazing and interesting multi media project!
Want to watch Revue Starlight? It's currently streaming on HiDive in both Japanese with Subs and an English Dub!
Let me know what your thoughts on Revue Starlight are and who your favorite character is in the comments!
Keep Sewing, Stay Positive and Have Fun! ♡
-Eli